New series: XIIVI New Rise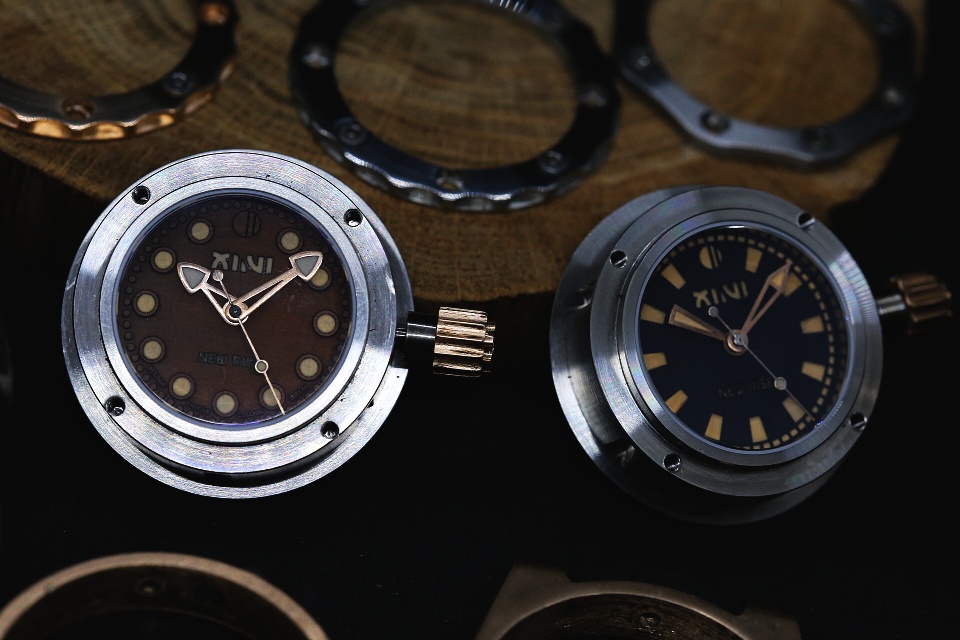 It has been a long time since the last XIIVI watch, but I finally managed to bring a new miniseries to life. Its name is XIIVI New Rise and it means all the embarrassment with its origin and production.
The new series, unlike the previous one, uses slightly different materials for dials and hands, the dials are made of copper, the hands are made of bronze.
The importance is also a change in the size of this miniseries, the diameter of the watch is 40mm, the height is the same – 12mm.
Of course, the construction is identical to the previous series, so the possibility of exchanging topcases and bezels and crowns is still preserved.
Of course, due to other dimensions, topcases and bezels from the 44mm model cannot be used. Crowns but no problem.