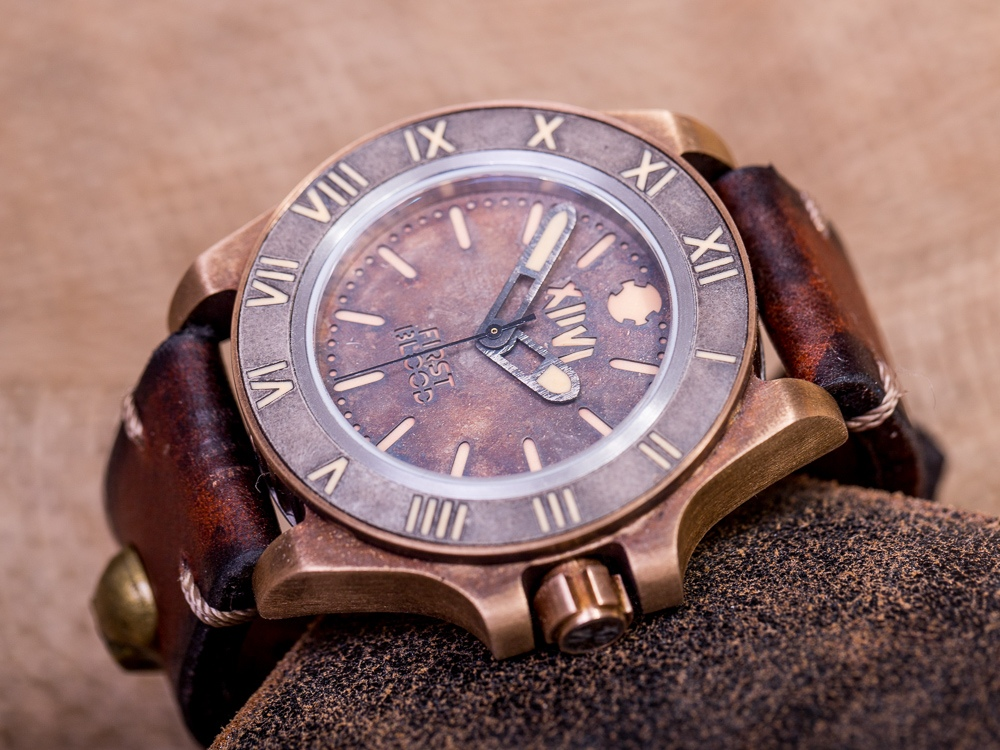 XIIVI Firstblood is my very first series of XIIVI watches, which are intended for sale.
In total, it will consist of 20 pieces, while I keep the numbers I, II and III to myself and my love.
Since it began to rise in 2020, it is numbered from MMXX/I to MMXX/XX.
Each piece from the FirstBlood series has a stainless steel core including a backcase, dial and hands (except the second hand) made of 925 silver and a sapphire crystal with anti-reflection.
The guarantee card is also made of 925 silver, as well as bezel insert, which I sometimes produce other materials such as steel, brass, bronze or copper.
XIIVI FirstBlood is powered by the most reliable ETA 2824-2 which is considered the workhorse movement in Swiss watchmaking symbolizing precision, robustness and reliability. Regulated to 4 positions, this calibre is brought into correct absolute timing.
For made pieces please visit FirstBlood