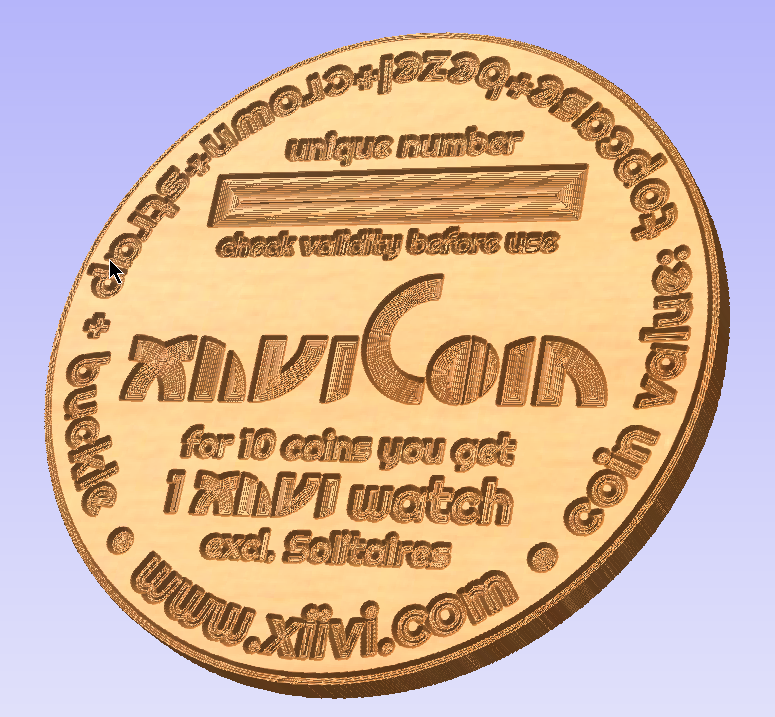 I recently decided that instead of a guarantee card, my own coins would be in the watch package. I will try to describe what leads me to this. The original guarantee card had only one purpose, it was to identify a particular watch.
But the coin will have several uses:
- each coin will have its own unique serial number, corresponding to the number on the watch, or other, as described below
- will primarily serve as a guarantee identifier
- at the same time it will have some exact value
1. one coin will have the value of one exchange set for watches, topcase + bezel + crown + strap + buckle (excl. Solitaire series, but discount can be aplied)
2. ten coin will have the value of one complete XIIVI watch (excl. Solitaire series, but discount can be aplied)
when buying the XIIVI watch, there will be one coin in the package, the customer can decide whether to turn it into another exchange set, or keep it for later use, he can of course also sell it. Coins will not necessarily be sold physically (they will remain physically with the holder if he wishes), just check the unique number at www.xiivi.com and sell the number.
The same procedure will be followed, if the customer buys something for the coin, it will be enough to give a valid unique number and the value of the coin will be applied.
Since the production of coins and especially stamps is very expensive for third parties, I decided to make a stamp myself and I will also mint coins myself.
so here are a few photos from the production process